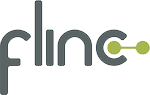 Today's my first day as a full-time employee at flinc where I'll mainly be doing Ruby on Rails development. I got in contact with Michael a few months back when he joined the Web Development Fulda group on Xing. We met at the meetup in september and a few days later he invited me to their offices in Dieburg. I was impressed by their product and the spirit of the team, so I agreed on doing trial work for a week. Obviously they liked me and my work and offered me a job.
About flinc
"flinc arranges spontaneous rideshares in realtime. Directly on your navigation system in your car."
The idea of flinc is to connect smartphones with satellite navigation systems to arrange rideshares in realtime. For riders this results in an alternative to an own car, for drivers it's an easy way to reduce their costs.

flinc is currently tested in the city of Friedrichshafen and is planned to be rolled out in several innovation regions in 2011. Head over to flinc.org to register and get more information.
Pair with me!
As I'm the third developer at flinc, we're looking for another Ruby on Rails developer to join the team. If you're interested in pair programming with me (or of course one of the other developers) while working on an exciting product, send a mail to Michael.